By 2050, the global population will be 10 billion.
Can we produce food for so many without wrecking the planet?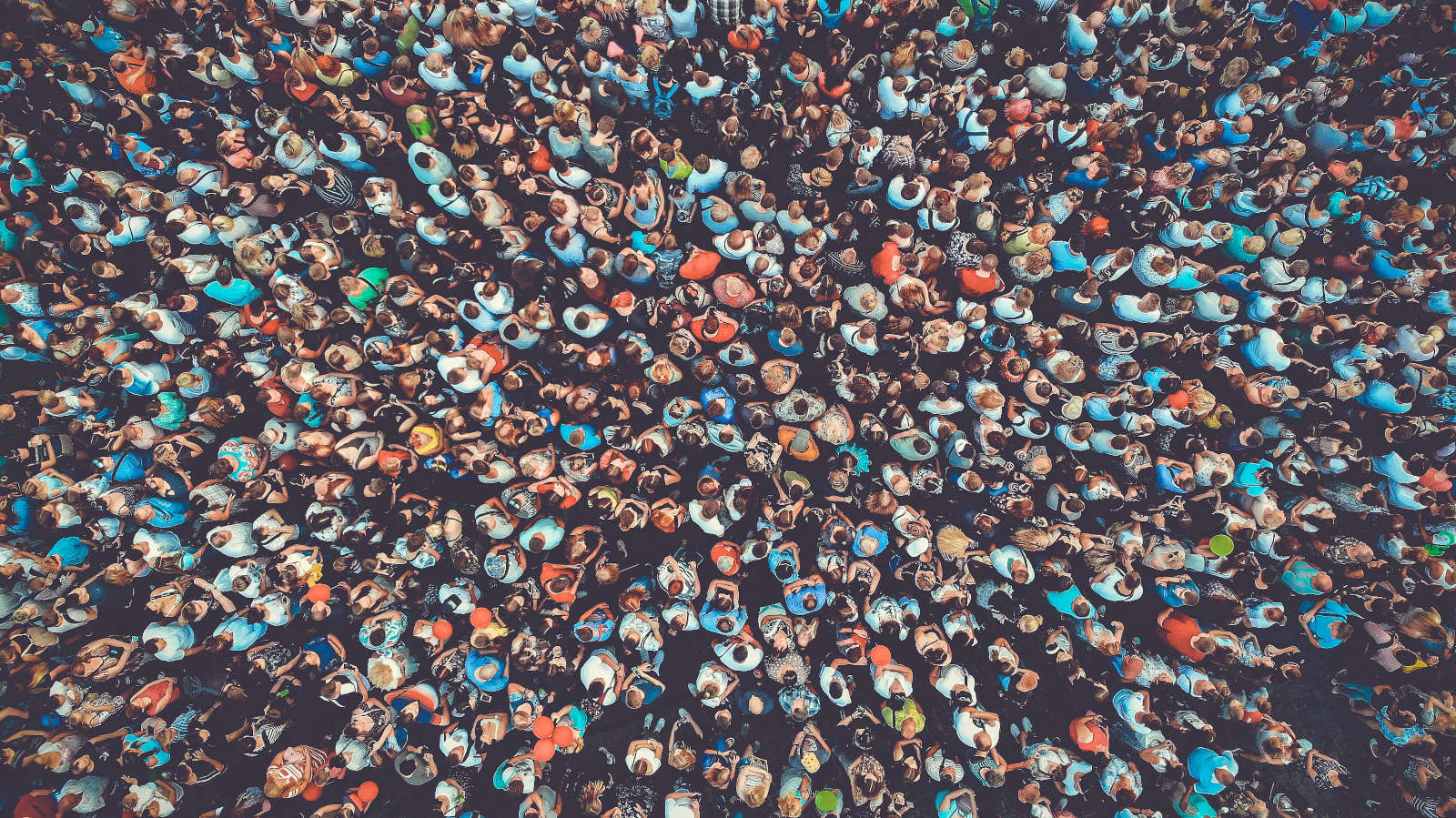 The shift
There's no doubt about it: global food production must change. And there's not a lot of time to do it. Can it be done? Can we shift to sustainable food production before it's too late?
If you ask us, the Swedish food industry, the answer is yes. Are we completely sustainable? No, not yet. But we're getting there, and fast. We already produce high quality food and drink in ways that minimise our negative impact on the climate and the environment.
We believe that just like food, knowledge is best when shared with others. With "Eat a Swede", we want to share how Swedish food producers are working to shift to sustainable production. Our "secret" recipe isn't secret at all; it's equal parts innovation, technology, research, cooperation, and hard work. It can be copied, and we hope it will be.
The shift can be done. I know this because the Swedish food industry is shifting right now. Yes, we need to speed up, all of us: farmers, producers, retailers, consumers. The more we share and cooperate, the better. If we work together, we will succeed – and not a single Swede will have to be eaten to do it.
Lars Appelqvist,
Member of the Board
The Swedish Food Federation is an employers' and industry organization for companies that produce food and drink in Sweden. Our 800 member companies employ 55,000 people and together constitute Sweden's third largest industry.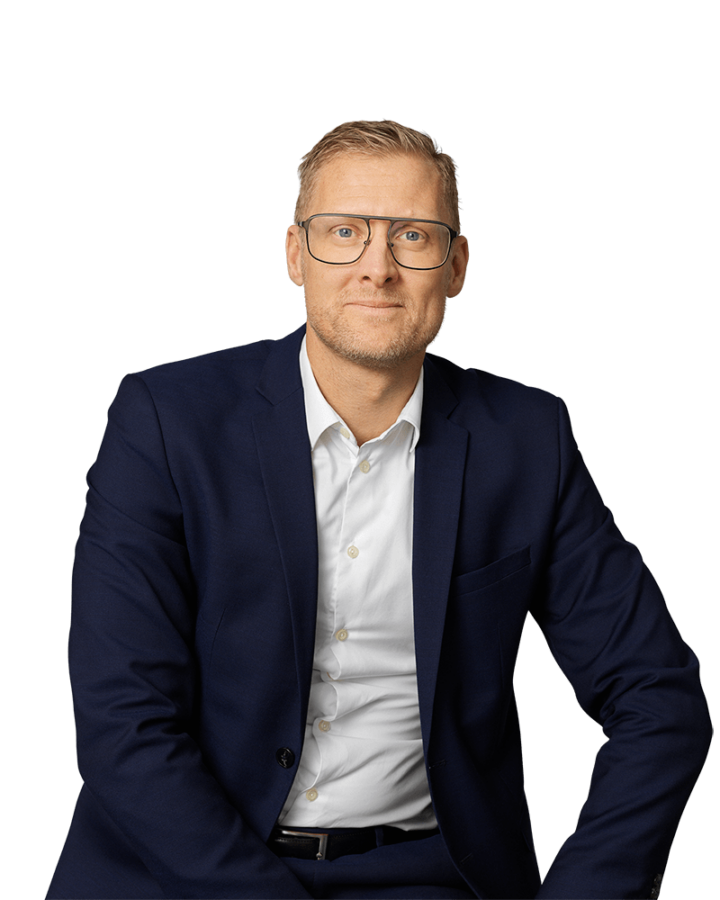 This is Swedish food production

World's best animal welfare
Read more

World's best animal welfare
Swedish food producers work preventively with animal protection, infection control and good animal health, and we have one of the world's most far-reaching animal welfare legislations. The animals on Swedish farms retain their natural behaviour as far as possible. Tail docking of pigs is forbidden, herd animals are always kept in groups and sheep and cows graze outdoors during the summer.

Highest food safety standards
Read more

Highest food safety standards
Sweden has the world's highest standards for food safety. In Sweden, producers and authorities cooperate closely and carry out regular inspections and follow-ups of food production. So when you eat Swedish food, you can feel secure.

Lowest use of antibiotics
Read more

Lowest use of antibiotics
Increasing resistance to antibiotics is a serious problem in many parts of the world, but not in Sweden. Sweden has healthy animals, and healthy animals do not need antibiotics. Therefore, we do not allow antibiotics for preventive purposes. The result is that Sweden has the EU's lowest use of antibiotics.

Strict rules on pesticides
Read more

Strict rules on pesticides
In Sweden, it is forbidden to treat fruits and vegetables with chemical agents after harvest to prevent infestation by fungi and other pests. Disinfecting arable land against nematodes is not permitted. Our plant cultivation is among the cleanest in the EU and our garden products contain no or very low pesticide residues.

Low greenhouse gas emissions
Read more

Low greenhouse gas emissions
Emissions from Swedish beef are 25 per cent lower than average production levels in the EU, while emissions in the EU are in turn approximately 60 per cent lower than the global average. Swedish milk production produces 44 per cent lower greenhouse gas emissions compared with the world average.

Clean energy
Read more

Clean energy
The energy that the Swedish food industry uses in its production is among the cleanest in the world. Just 1% comes from fossil fuels, with the rest consisting mainly of nuclear power, hydropower and wind power.

Minimal food waste
Read more

Minimal food waste
Food waste is one of the biggest climate issues in the global food system. In Sweden, the food industry has worked hard to reduce its share of food waste. Of the total food waste in Sweden today, industry accounts for just three per cent.

Good working conditions and safe workplaces
Read more

Good working conditions and safe workplaces
The Swedish food industry has worked closely with the trade unions on safety and security in the workplace for many years. All members of the Swedish Food Federation sign collective agreements that give employees good conditions with regard to pensions, insurance, further training and support in the event of unemployment.

An integration industry
Read more

An integration industry
Of all Sweden's industries, the food industry has the second highest proportion of foreign-born employees. For many people moving to Sweden, the food industry gives them their first job in their new country and helps them learn about and integrate into Swedish society.
We need to speed up
Swedish food producers have come a long way on the road to sustainability. But we haven't arrived, not yet. That's why the Swedish Food Federation is rallying the industry around a Sustainability manifesto built on five ambitious undertakings. As of today, over 60 percent of the industry has signed up and more companies are joining every month. At the same time, we're putting pressure on the other links in the food supply chain to increase their sustainability efforts. Here are our undertakings: Fossil-Free by 2030
We undertake to ensure that by 2030 we will have switched to fossil-free energy in both our production processes and our transport. Cut food waste in half by 2030
We undertake to reduce food waste in our own production by half by 2030, and to contribute to reducing food waste in other links in the food supply chain. 100% recyclable materials by 2030
We undertake to achieve 100% material recyclability for all types of packaging by 2030, and to work to increase the proportion of recycled material used in our packaging solutions. Good conditions for our suppliers
We undertake to implement a code of conduct and a work environment policy for suppliers in our entire supply chain, and to follow up on this policy every year. More efficient use of water
We undertake to improve the efficiency of our water consumption. To achieve this, we will carry out mapping processes and draw up efficiency goals.
How we do it
The Swedish food industry is shifting. Here are some examples of how.

100% recycled plastic
Read more

100% recycled plastic
In 2020, Coca-Cola Sweden switched its entire locally produced portfolio of PET bottles to recycled plastic. As a result, Coca-Cola reduced its use of newly manufactured plastics by 3,500 tonnes per year. This corresponds to a reduction of CO2 emissions in the company's PET packaging by 25 per cent per year compared with before the transition, when the portfolio consisted of around 40 per cent recycled PET.
CO2-free taco production
Read more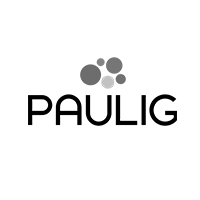 CO2-free taco production
Swedish families love tacos. Paulig's factory in Landskrona produces 400 million tortilla breads a year, using wheat from Swedish fields. Two of Paulig's Swedish factories, including the one in Landskrona, have received the building certification Carbon-Neutral® and reduced their emissions by 98 per cent. Paulig's goal is for all ten of its factories, in six countries, to become carbon neutral by 2023.

Fossil-free milk transport
Read more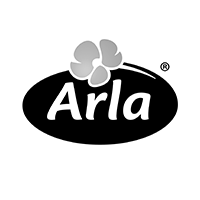 Fossil-free milk transport
Since 2018, Arla, one of the world's largest dairy cooperatives, has been running 100 per cent fossil-free transport in the whole of Sweden. All Arla vehicles on Swedish roads run on ethanol, hydrotreated vegetable oil (HVO) or Rapeseed Oil Methyl Esters (RME). To ensure access to fuel, Arla has even installed its own fuel tanks at dairies around the country.

A sustainable pilot pig
Read more

A sustainable pilot pig
In 2019, HKScan started the Farm Initiative, with the aim of reducing the climate footprint of agricultural production. At the pilot farm Halla Gård, the pigs live together, run around and go out into the pasture whenever they want to root, graze and bathe in the mud. HKScan's sustainability pig has a climate footprint of 2,3 CO2e per kilo of boneless meat, while the same meat from abroad has a climate footprint of 8,4 CO2e per kilo. Today, 30 farms are participating, 30 more are on their way in and the goal is to reach 800 farms by 2030.

CO2 transparency
Read more

CO2 transparency
In 2019, Oatly began to report the climate footprint of its products - from the field to the store - on its packaging. The amount of CO2e (carbon dioxide equivalents) is shown with the table of ingredients on the back of their packaging and in some cases also in a small speech bubble on the front. The calculations are made by an independent third party and the values are reported continuously on oatly.com.

Formable vegan mince
Read more

Formable vegan mince
Being vegan and trying to make something that maintains a solid shape has long been almost impossible. But that was before Anamma developed its formable mince. Annama's unique texture makes it easy to flavour, shape and cook your own meatballs, patties or burgers. The mince is rich in protein and has a 90 per cent lower climate impact than ground beef. In addition, it is gluten-free and labelled with the keyhole symbol, signifying it as a healthy product.

Fruit saviours
Read more

Fruit saviours
30 per cent of all fruit and vegetables grown are thrown away, often completely unnecessarily. Every year, Rscued saves 300-400 tonnes of fully edible fruit and vegetables that would normally be rejected due to blemishes or minor damage. What they save is trimmed, rinsed and washed to be turned into delicious juices, smoothies, shots and more. Fruit and vegetables that are not of good enough quality are used as compost to help grow even more fruit and vegetables.

Good conditions from bean to cup
Read more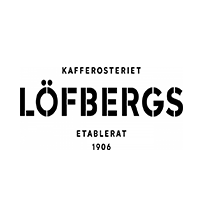 Good conditions from bean to cup
For the coffee producer Löfbergs - which buys coffee beans from 40,000 growers on the other side of the world - social sustainability is a priority issue. To ensure that growers have good conditions, Löfbergs works with several reputable certification systems, such as EU Organic, Fairtrade and Rainforest Alliance. Löfbergs buys its beans directly from the producing countries and spends around 150 days a year visiting coffee farmers on site.

Coffee growers of the future
Read more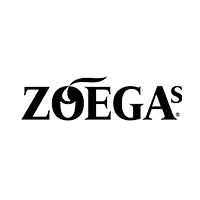 Coffee growers of the future
Since its inception in 2011, the Zoégas Coffee by Women sustainability programme has built sustainable and improved livelihoods for thousands of coffee growers in Kenya and Rwanda. In addition to training in sustainable coffee cultivation, the programme also includes courses in leadership and personal development. This work enables continued cultivation and secures the supply of coffee growers of the future.

Energy-efficient vodka
Read more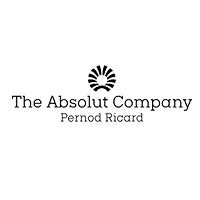 Energy-efficient vodka
The Absolut Company distillery in Åhus is one of the most climate and energy efficient in the world, with an energy consumption per litre of alcohol distilled 60 per cent lower than that of the average distillery. Nonetheless, Absolut has made a commitment to make a carbon-neutral product and that all wheat used to produce Absolut Vodka will be certified as sustainable by the year 2030.

Sustainable cereals
Read more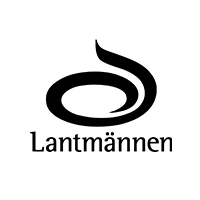 Sustainable cereals
In 2009, Lantmännen, an agricultural cooperative owned by 25,000 Swedish farmers, set a goal to reduce emissions from its production by 40 per cent by 2020. That goal was achieved as early as 2015. A new goal of a further 40 per cent reduction was reached in 2020. Between 2009 and 2020, Lantmännen reduced emissions in absolute terms by 62 per cent and is well on its way to achieving fossil-free production in Sweden by 2025.

Renewable cheesecake
Read more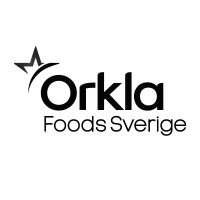 Renewable cheesecake
Since 2014, Orkla Foods Sweden has reduced its climate footprint by 25 per cent, and by 2025 that figure will be 60 per cent. In 2018, the company took the next step in its sustainability work when it inaugurated its fossil-free cheesecake factory in Frödinge. The factory uses only 100% renewable energy. By 2030, Orkla Foods' Swedish production will be completely fossil-free.
No time to foodwaste
There's quite a lot we can do as consumers. One of the most effective things we can do is to reduce our food waste. One third of all the food that's produced is lost or wasted, most of it in the home. If food waste were a country, it would be the third largest greenhouse gas emitter, behind China and the United States. Reducing food waste is easy, and it's good for both the climate and your wallet. Here are some tips:

Buy only what you need
Plan your meals. Think about when you will eat what you're buying. Make a shopping list, stick to it and avoid impulse buys. You will waste less food and save money.

Look, smell, taste
Most of the time, food is still safe to eat after the "best before" date. Use your senses – look, smell, and taste – before you throw food away.

Love your leftovers
There's no magic limit to how long leftovers can be used – if you keep them in the fridge, you can eat them if they taste and smell fine and haven't gone mouldy.

Use your freezer
When properly packaged, frozen food retains nutrients and flavor, and having frozen food on hand is a simple way to improvise a meal.

Give fruit & veg TLC
Damaged fruit and vegetables go bad quickly, so handle them with care. Keep them in the fridge or somewhere cool and out of the sun. They'll stay fresh longer.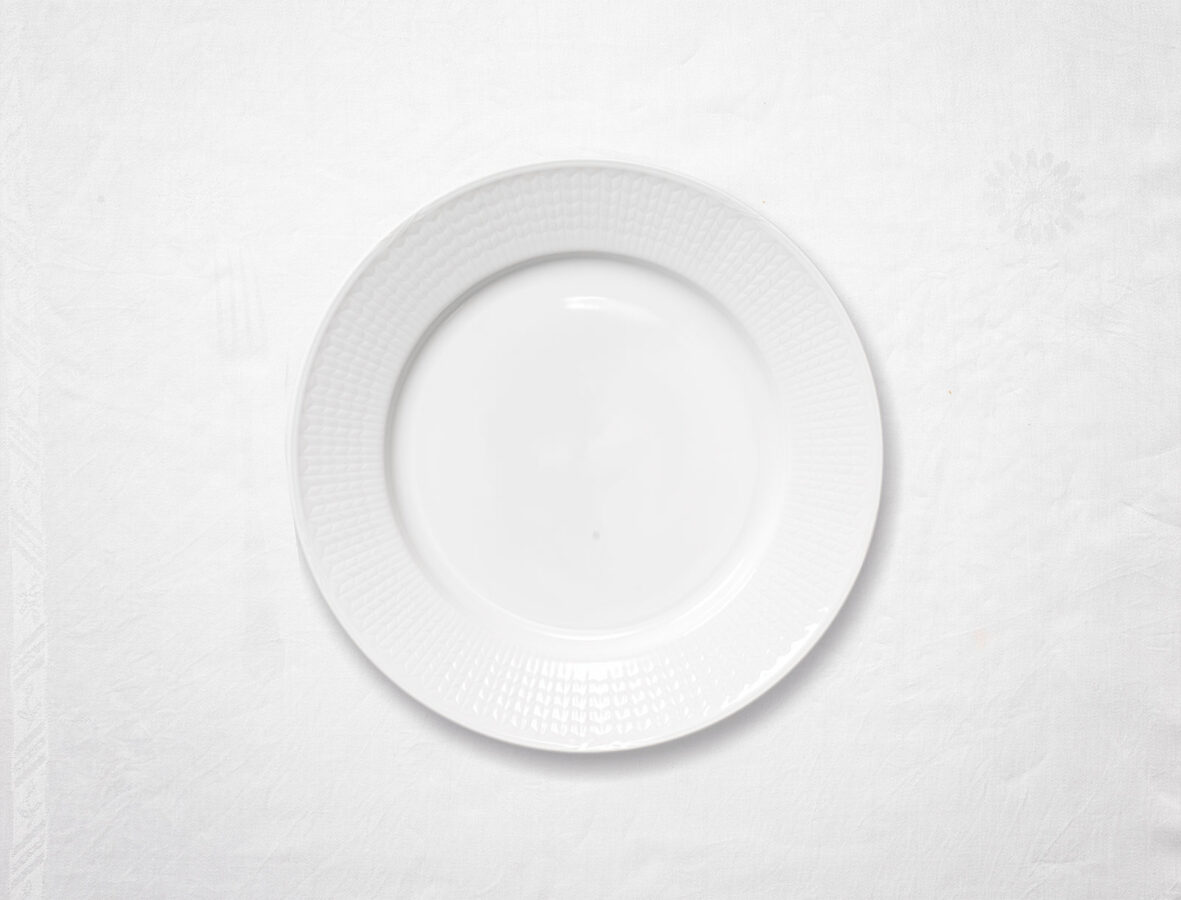 We'll take your questions now
No, the film is not for real. It's a mockumentary, produced by the Swedish Food Federation.
Erik Karlsson is played by a Swedish actor. The American investors are actors too. The focus groups are not actors, but were informed afterwards about the purpose of the film.
Magnus Söderlund is a real-life professor at a Swedish business school. The things he talks about in the film actually happened.
We want to bring attention to a very urgent question: how can we sustainably produce high quality food for 10 billion people? We're not saying that we have all the answers, but we think we have some of them. The Swedish food industry has come a long way on the road to sustainable production, and we want to share information about how we are doing it. Making the shift to sustainable production will go much faster if we cooperate and learn from each other.
No, we don't. It's as absurd as it is unnecessary. The film and its premise are our way of getting your attention to talk about something very urgent: how do we produce high quality food for 10 billion people without wrecking the planet? While we don't think lab grown human meat is a good idea, we welcome all kinds of innovations and new technologies that can bring us closer to the goal of sustainable food production. Lab grown meat is a good example, as are GMO and CRISPR gene editing.
No, they didn't. They were served Swedish tenderloin. However, most of their reactions in the film are genuine.
The Swedish Food Federation, (Livsmedelsföretagen), is an employers' and industry organization for companies that produce food and drink in Sweden. We have about 800 members representing all types of food company – small and large, Swedish and foreign-owned, family-owned, agricultural cooperatives and more.
Read more at livsmedelsforetagen.se
No, not yet. But it is one of the most sustainable food industries in the world today. And we have very ambitious goals for the near future, which you can read about in our Sustainability manifesto.
No, but that's a common misconception. When done right and using modern technology, producing food on an industrial scale is both efficient and sustainable. Small scale food production is very valuable in many ways, and many of our members are small companies with 1-10 employees. But if we are to feed 10 billion people, we will have to produce a lot of our food in factories. The best thing we can do is become even better at producing industrially and sustainably.
For a healthy and sustainable lifestyle, we recommend the dietary guidelines of the Swedish Food Agency. The guidelines are based on The Nordic Nutrition Recommendations, which in turn are the result of a thorough evaluation of all relevant research within the field of nutrition. A quick summary: eat in moderation, eat more vegetables and wholegrain, eat less red meat, go easy with the salt and stay active.
Yes, we are aware. But thank you for asking. We considered naming the campaign "Eat a Swedish Person" to avoid any vegetable-related confusion, but after thoughtful consideration we decided to roll the dice and went with "Eat a Swede". The Swedish turnip – or "kålrot" as we say here – is indeed a Swedish specialty. We cook and mash it with butter or cream to create a delicious puree called "rotmos", which we often eat with cured and boiled ham hock, or "fläsklägg". Try it, you'll love it.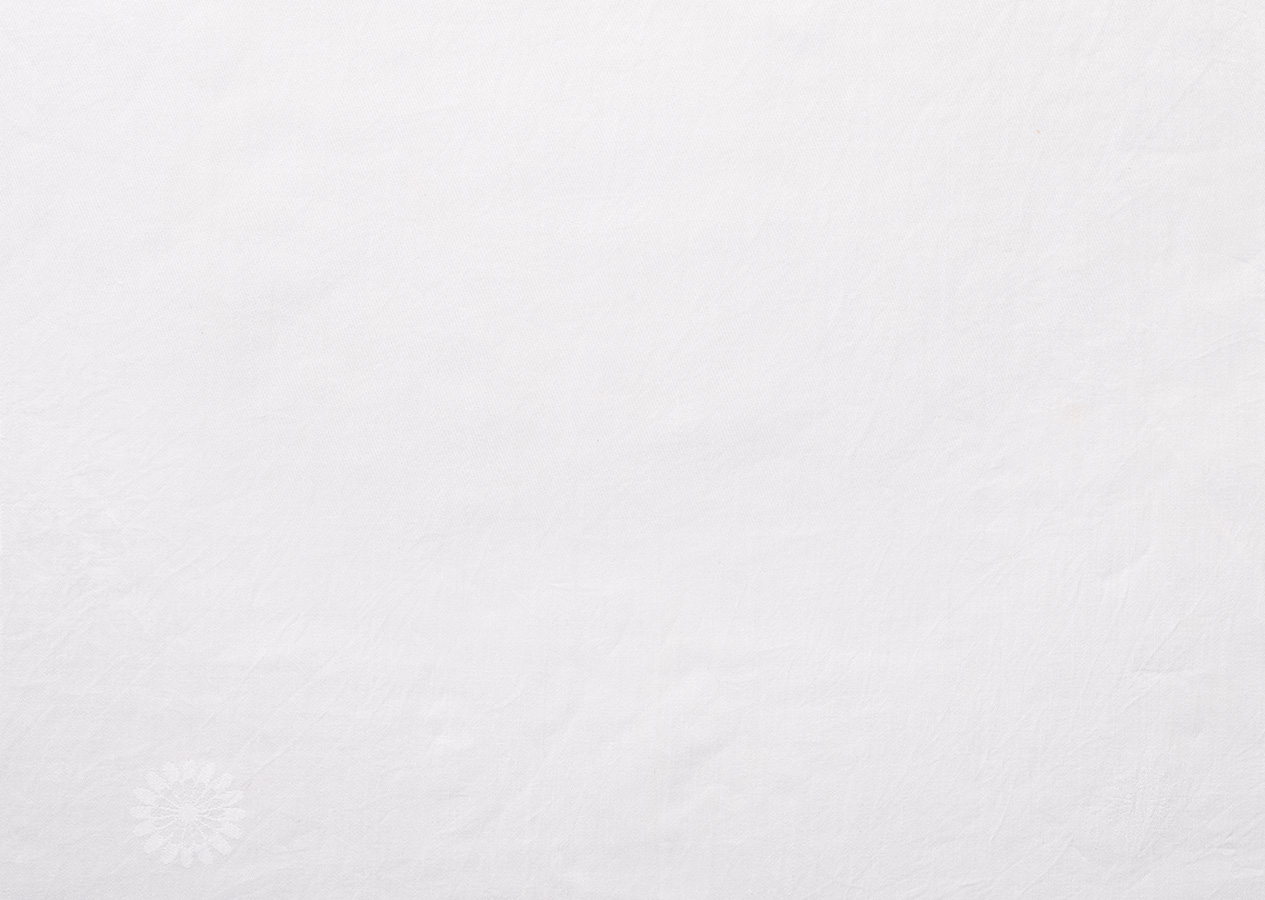 A message from
the Swedish Food Federation